Maura Lorenzen
Executive Director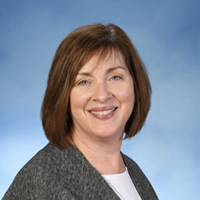 Maura Lorenzen is thrilled to be serving as the Executive Director of the Mount Carmel Early Childhood Center. Maura earned a bachelor's degree in Child Study and Special Education from St. Joseph's College. She then went on to pursue a master's degree from CUNY in Elementary Education and a master's degree in School Building Leadership from Fordham University.
As an educator for many years, she was excited to be part of the team that created a brand new school! As an expert in her field, Maura has accumulated over 36 years experience in Early Childhood and Elementary Education. Prior to her current position, Maura taught preschool for 12 years and was a director at Congregation Beth Elohim's Early Childhood Center. Most recently, Maura served as the Principal of Saint Saviour Catholic Academy in Park Slope, Brooklyn, where she created an engaging preschool program.
Maura is a lifelong resident of Brooklyn. She and her husband have four sons and three grandsons. Maura lives in Windsor Terrace and after spending much of her career in Park Slope, she is delighted to work with the families in the exciting neighborhood of Williamsburg.
---